Rose Quartz Palm Stone
£

10.00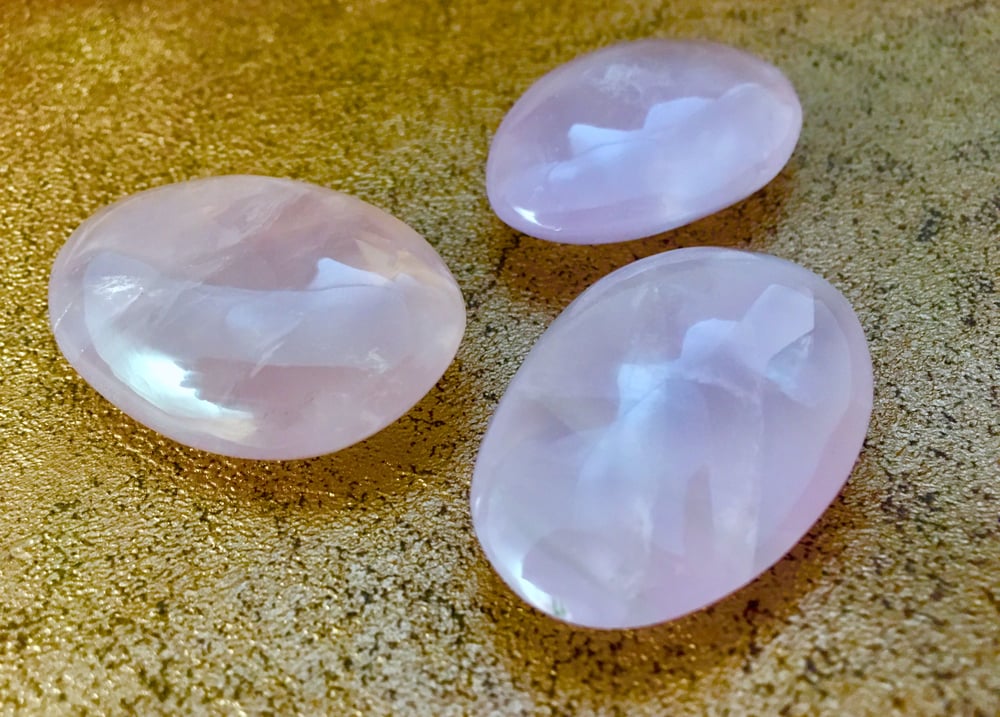 Rose Quartz is the stone of unconditional love. One of the most important stones for Heart Chakra work, Rose Quartz opens the heart to all types of love - love of self, love of family, love of friends, romantic love. Because it is a type of quartz, Rose Quartz does have a high energy, but its vibe is also calming and soothing.
Rose Quartz is said to open the heart to compassion for self and for others, and raises self-esteem. Rose Quartz helps to ease guilt and balances emotions, lowering stress and bringing peace. Use Rose Quartz to enhance positive self-affirmations.
The soothing energy of Rose Quartz is good to help with lowering stress and tension, to clear out anger, jealousy, and resentment of others, and to allow healing of heart issues and holding onto negative emotions.
Known as a romance stone, Rose Quartz can be used to attract love. Put a piece of Rose Quartz by your bedside table, or in the relationship corner of a room or home to attract new love or to add trust and re-commitment to existing relationships. Rose Quartz adds loving energy to relationships, bringing calm and peace. The comforting and soothing energy of Rose Quartz can also help heal a broken heart, allowing release of pent-up emotions and grief. Rose Quartz allows us to open to and accept love from others, and to recognize the unconditional love of the Universe.
These palmstones are a smooth, oval shape and a very good size to fit perfectly within the hand. Excellent for use in crystal healing and to hold during meditation or to place beneath your pillow at night. The vary in size between 40-60mm and each one is a rich, celestial pink colour with beautiful markings, hand-chosen by Natalia.
Availability
Share